Marilyn Manson Forced To Cancel Nine Shows After Onstage Injury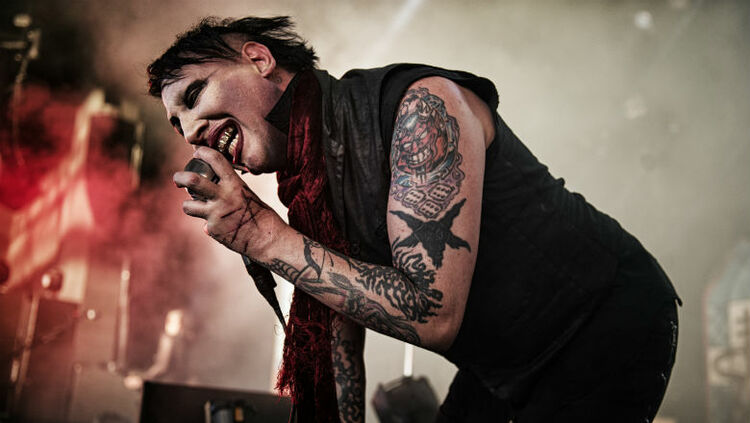 Marilyn Manson has cancelled nine of his upcoming concerts after being crushed by an onstage prop at his show in New York City on Saturday night (September 30th). The 48-year-old shock rocker was taken offstage on a stretcher, rushed to the hospital, and was forced to end the concert early.
A representative for the singer said in a statement: "Marilyn Manson is being forced to cancel several of his October dates on his forthcoming US tour."
"On Saturday night, the legendary performer suffered an injury on stage towards the end of his set at NYC's Hammerstein Ballroom causing him to cut the show short. He was treated for the injury at a local hospital and will be recuperating at home in Los Angeles."
"The shows from Boston, October 2 through Houston, October 14 will be rescheduled for a later date. Manson hopes to return to the stage soon, more details on upcoming shows to follow."
The extent and specifics of Mason's injuries have not been announced yet.
Manson had been performing for over an hour before he tried to climb the massive prop of two guns while singing "Sweet Dreams," which then toppled over onto the singer.