My Wife Is Going Lunch Crazy For My Daughter, But It's Not Just Her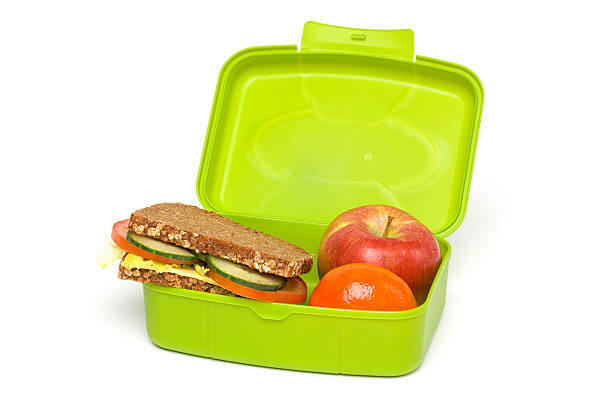 Photo: Getty Images/Maartje Van Caspel
I remember when I was a kid, it was a peanut butter and jelly sandwich and an apple. That was lunch. But moms now are stepping up their kids lunch game. My wife has been doing this since my daughter started school this year. She says she wants to "keep it interesting for her." But Amy does admit it gets really hard coming up with ideas for Everly's lunch every single day. Plus some moms are just going way outside the box.
The Bento Box containers have been a huge help for her with this. It's a container that has separate food compartments, so she can put everything in one space. Oh, and Instagram bragging has also helped with coming up with other creative ideas.
But the problem with this trend is it's super time consuming. It drives Amy crazy, because she'll spend so much time prepping lunches, and then the morning of school another 15-30 minutes fighting with Everly about what healthy options she would like to have for lunch. Like I said, when I was a kid we got a PB&J and an apple, and if we were lucky we MIGHT get a bag of chips, but that was it. Now, it's the Bento Box
But now for the moms that can't keep up with this trend are taking it even further. They're buying expensive take out meals that cost up to $15 for their kid. Now the super moms say it's because they know their kid will be excited to eat the lunch and it wouldn't be wasted. But $15 A DAY?? That's a little extreme if you ask me
So are you part of this same trend? Do you just let them eat school lunch, or send expensive take out??