Now Here's A Good Way To Feed Your Wedding Guests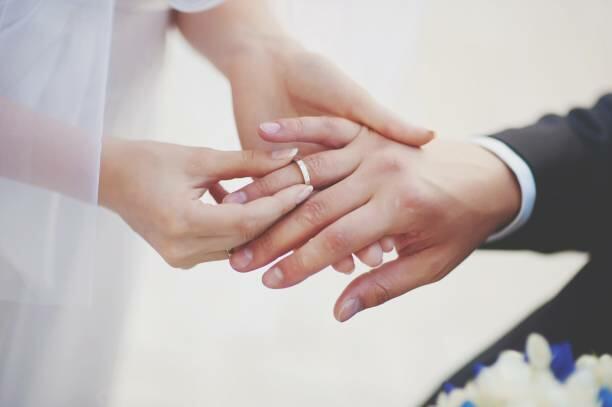 Photo: Getty Images/Olga Efimova/EyeEm
So if you've been to a wedding and though "why am I eating this cold fancy food that isn't good?" Did you wish you could just have a slice of pizza? Well if you were a recent guest of a wedding in England your prayers would have been answered finally.
British couple Tom Browne and wife Victoria decided that it would be a great idea instead of serving fancy food to just serve their guests Dominos Pizza. "I didn't want traditional sandwiches or anything at the wedding. I wanted something that stood out," the bride shared, noting that she and her hubby "don't do anything traditionally."
So how much did dinner cost the couple for their big day? $450, and they gave their guests a lot of options than just a slice. They ordered 30 large pizzas, 20 garlic breads, 20 boxes of chicken strips, and 20 boxes of fries.
The couple said they were initially joking about having Dominos catering their event, but as their big day got closer they really started liking the idea. So they called up their local franchise to see if they would be willing to do their event, and they said yes.
Great, now I want a slice of pizza.