Did Metallica Plagiarize a song?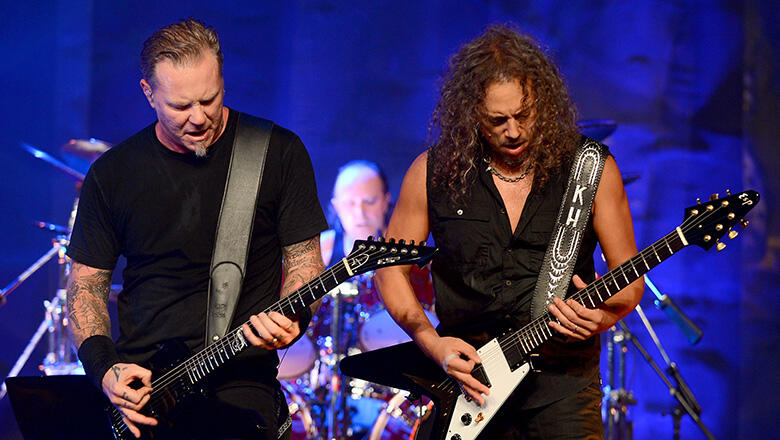 Metallica has reportedly been issued a cease-and-desist order, accusing the band of plagiarizing a death metal band from the '80s called Incubus (which later changed its name to Opprobrium).
The documents reportedly reached Metallica's management late last month. They accuse the band of duplicating Incubus' song "Hunger for Power" in Metallica's song "Moth Into Flame," from the band's latest album, Hardwired...to Self-Destruct, according to Exclaim.
A letter from Brutal Records' Michael Howard threatens to sue Metallica for failing to seek permission or authorization to use the music for "Hunger for Power."
Howard also accused Metallica of stealing from another one of his songs, "Spit Out the Bone," from his band's previous incarnation under the Incubus moniker. But not mention of that is made in the letter sent to the band.
Metallica performed "Moth Into Flame" at the Grammys with Lady Gaga.
Opprobrium is defined by Webster's Dictionary as a verb meaning "to reproach."
Listen to the tracks below and see for yourself if you think Metallica may have copied some of Incubus' music for "Hunger for Power."
Photo: Getty Images

Johnny
Want to know more about Johnny? Get their official bio, social pages & articles on KBRU!
Read more